Advanced Hypnosis Center Session Information
As a part of our hypnosis session protocol, prior to your first hypnosis session we will be request that you answer our Confidential Questionnaires. We ask you to fill these out in advance so that you and your hypnotist can be well prepared to help you at your first hypnotherapy session. Gathering information with our Intake Form, Making Changes and our Primary Sensory Mode Test not only helps us prepare for a productive session, but is also of great value to you. As you respond to our questions, you will have a more thorough understanding of the challenge(s) that you have been struggling with and can start the process of change even before your first appointment begins.
To ensure optimal success and outstanding results we take a holistic approach to helping all of our clients and ask you to be prepared to implement basic, yet important healthy changes in your lifestyle to achieve your goals. We will coach you on your sleep habits, diet and nutrition as well as you weekly exercise routine, all in an effort to build you a solid foundation which will support your therapy.
Your first hypnosis session will be for one hour and 45 minutes to 2 hours.
Your follow-up session will typically last 1 hour.
Future reinforcement sessions can be conducted in less than 1 hour.
Upon your arrival, you will find a comfortable and professional office. (You should know that we can provide special privacy arrangements for our celebrity clients, if requested.) You will begin your session promptly, with little or no wait time.
Hypnosis for Pain Management

Hypnosis for Stage Fright

Hypnosis for a better night Sleep
Hypnosis for Substance Abuse

Hypnosis for Sports Performance

Hypnosis for Improved Memory
Session Info Continued…
Prior to experiencing the profoundly relaxed state of hypnotic trance, your hypnotist will review your Confidential Questionnaires with you and learn more about you. This thorough talk with you will help your hypnotherapist discover any impediments that might have hindered you from achieving your goals in the past and living the life you desire. During this conversation your hypnotist will also explain how hypnosis works and answer any questions you may have about the whole process. At the end of the conversation your hypnotist will be able to use his/her extensive experience and flexibility to tailor the hypnosis suggestions to your particular personality, lifestyle and needs.
After this conversation, as you are seated in a comfortable chair in the office, you will be gently guided into a relaxing trance, in which you will be more able to accept into your mind, as you wish, those ideas and beliefs which will propel you to a new life, overcoming and resolving your challenges. While in this trance, you can come out of it anytime you wish to resume regular consciousness, but most people find that they enjoy it and want to stay in this stress-free, peaceful state. You will consciously hear what your hypnotist is saying and can accept or reject any of the positive suggestions they will be making to you. With the empathetic guidance of your hypnotist you will quickly and easily make the changes you desire.
After your session, for additional support and guidance, your hypnotherapist will email to you positive affirmations, supportive self hypnosis audios and some of Jeffrey Rose's own published health articles. In addition, as an integral supplement to your hypnosis session, Jeffrey Rose, Dr. Ricartty Trinidad and our staff will be available by phone after your session, if there are any further issues you wish to discuss.
Frequently Asked Questions About Hypnosis
1. What is hypnosis? Hypnosis is a heightened state of awareness where amazing changes can be made in the way a person thinks. Hypnosis is a completely natural path from conscious mind to subconscious mind. It can be defined as the bypass of the critical factor of the conscious mind and the establishment of acceptable selective thinking. Hypnosis is the process of going into the state of mind called a trance. Being in a trance is a very natural state of the mind which people experience regularly during their day to day life. When you are engrossed in reading a book and forget about everything else around you and any things that are presently going on in your life, you are in a trance. This can also happen at a live performance or at a movie. Even at work when you find yourself losing track of all that is going on around you and begin daydreaming, you are in a trance.
2. How does it work? Hypnosis relaxes the conscious mind and opens the subconscious mind to the point that suggestions can be accepted. Once the suggestion is accepted and agreed on by the client hypnotized, the suggestion then becomes rock solid, in that client's belief system. Your New York City hypnotherapist has the skill to guide you into this state of mind and once you are in this state of mind your subconscious has the ability to incorporate new beliefs and ways to look at things. Then your conscious mind will be influenced to act upon these new thoughts within your subconscious mind.
3. Who can be hypnotized? Everyone can be hypnotized.
4. Can a person in hypnosis be controlled? No, a hypnotherapist is here to help you with your issues and needs your cooperation with the process. If your hypnotherapist were to give you suggestions that you didn't agree with or were morally against your beliefs, you would either refuse them or you would stand right up and walk out of that session. When you are hypnotized you will actually hear and see everything very clearly.
5. Can a person be stuck in hypnosis? It's impossible to be stuck in hypnosis. When you are in a state of hypnosis, anything alarming or of importance would pop you right out of this state.
4. How do long do the results of a session last? When you go into a hypnotherapy session and get the results you want, those results you want, those results are with you for life.
Contact Advanced Hypnosis Center
Call today 212-585-4430 to book your phone, Skype or in person session
If you are seeking to improve your life and ready to make a change, then contact us today so we can help!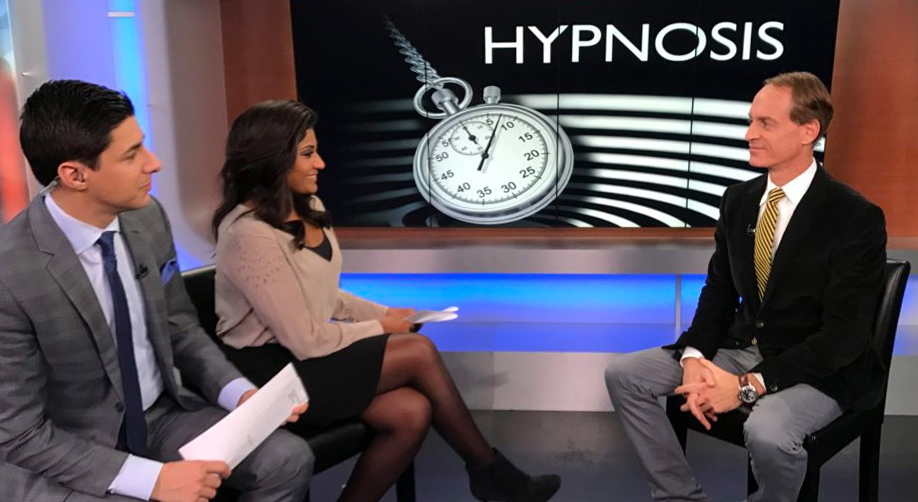 Can Hypnotherapy Help You?
If you are seeking help with any of the above personal goals, then Advanced Hypnosis Center can help you by working with you with hypnosis as well as teach you self-hypnosis and provide supplemental audios and support material.
Typically in 1 to 3 sessions, hypnotherapy can help you break through the mental blocks that keep you from achieving your goals.* Contact us today for more information.